About MJ Prep – SAT and ACT Prep
---
No one has a magic formula to increase standardized test scores. But at Michael Jordan College Prep, we provide specialized service focused on convenience, customization, and cost-effectiveness.
In 2014, after working for national test prep chains, Michael Jordan founded MJ Prep. Teach-out-of-a-book test prep was too rigid for students, and the inefficient delivery had a negative impact on students. Michael's experience as a National Merit Scholar, certified teacher, and problem solver extraordinaire gave him the tools to launch a different type of test prep service.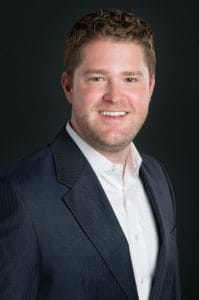 Let's start with the students
Who's busier than a high school student? Layering SAT/ACT prep onto an already-overwhelming schedule can be stressful. That's why we come to you. All of our one-on-one tutoring is done in your home and on your schedule.
Once we're on your calendar, one of our highly-trained, knowledgeable tutors will begin doing what they do best. You'll learn the content you need most in the way you understand it. How do we do this? Simple. We get to know our students. We review past test scores, grades, and learning styles, and blend those with students' college goals and merit scholarship requirements. The result is a personalized prep plan unlike anything offered by competing tutoring services. We match our students with a tutor who's a good personality fit. Yes, having things to talk about during tutoring breaks matters to us too.
Onto the parents
We understand that test prep is an investment, not a cost. We're dedicated to delivering our service in the most efficient, cost-effective manner possible. This happens through our ever-evolving systems. Systems that support curricula delivery, tutor collaboration, and back office functionality. Author and entrepreneur James Clear writes, "You don't rise to the level or your goals, you sink to the level of your systems." Our superior systems support our students' objectives in every area.
The return on your investment can be measured in terms of over $20,000,000 of merit scholarships received by our students due to their test scores. We know how to save families money through academic scholarships. We also know when more tutoring will not translate into more scholarship or aid dollars, and we let parents know!
And MJ Prep
While not magical, our test prep process has helped thousands of students and their families in the Dallas/Fort Worth area. The natural by-product of our unique approach is building confidence and comfort in our students and their parents.
Michael holds his Texas Teaching Certification and is an Associate Member of the Independent Educational Consultants Association. He takes an ACT each year and has received nothing but perfect scores.