College Guidance
Trust an IECA member educational consultant to help with college admissions. Whether essay-editing or ApplyTexas/Common App support, we have you covered.
Families Love MJ Prep
100% 5-Star Reviews On Google, Facebook, And Yelp
Overall Rating /
51

Total Testimonials
Michael Jordan College Prep
Powered by GetFiveStars
SUPERIOR TUTORS + SUPERIOR CURRICULUM
= SUPERIOR RESULTS
Each student is paired with one test prep tutor who will meet at your home, local library, or convenient coffee shop. Our tutors are great people first, and we hold them to rigorous standards. Our tutors have
world-class scores on the tests and subjects they tutor,
months of one-on-one training,
extensive background checks, and
unmatched passion and pride.
Ask around – our students actually enjoy tutoring with us.
Upcoming ACT Dates
September 9, 2017
October 28th, 2017
December 9th, 2017
February 10th, 2018
April 14th, 2018
June 9th, 2018
July 14th, 2018
Upcoming SAT Dates
August 26, 2017
October 7th, 2017
November 4th, 2017
December 2nd, 2017
March 10th, 2018
May 5th, 2018
June 2nd, 2018
College App Camp 2017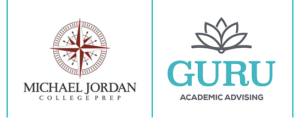 We just opened registration for our summer College App Camp sessions! Guru Academic Advising and MJ Prep are offering four-day College Application workshops for the class of 2018.
By the end of camp, each student will have:
Application Roadmap – strategy and branding personalized to each student's college list
College-ready resume
One fully-edited essay
Strategy and execution plan for remaining essays as required by each student's Application Roadmap
Guidance and tools for letters of recommendation requests
Overview of ApplyTexas and Common App and completion strategy, including common mistakes and how to avoid those pitfalls
Merit-based scholarship list organized by deadline
Each camp will take place from 9-11:30a.m., Monday through Thursday, over the following dates:
Carrollton/Coppell: 

June 26-29

Flower Mound: 

July 31-August 3

Frisco/Plano: 

August 7-10